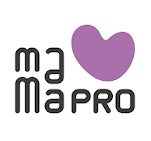 MAMA PRO is a personal virtual assistant for women.
You will receive answers to your questions regarding pregnancy, childbirth, baby health, breastfeeding, etc.
MAMA PRO content is developed by practicing doctors based on evidence-based medicine data, presented in three formats (video, text, podcasts) and selected individually for each user according to his medical record data.
In the MAMA PRO app you will find:
- Video courses for moms and dads;
- Articles written by practicing doctors;
- Personal medical record;
- Personalized pregnancy plan;
- Professional content for women's health.
UNP: 193409182
Legal address: 136 Grushevskaya St., office 3T
Phone: +375-29-626-25-24
Email: info@mamapro.app
---
Back to the list