HTP Business Incubator Launches Basic Innovation and Entrepreneurship Courses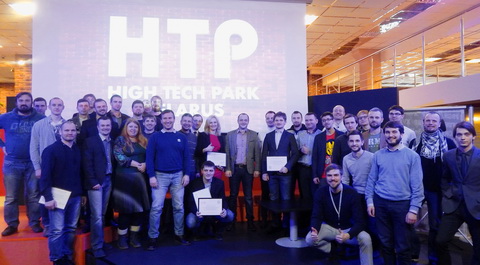 15 March 2018
15 March 2018
The HTP business incubator is launching the course in innovation and entrepreneurship «Start Business»!We invite IT entrepreneurs who are working on their own projects and willing to learn how to attract investments, organize teamwork, establish and efficiently manage a company.
The course is free and includes independent work in the co-working space – hurry to submit your applications!The number of participants is limited.The course comprises several modules.
The major modules are as follows:
● Marketing
● MVP
● Business Analysis and Planning
● Legal Aspects of Entrepreneurship
● Startup Project Presentation
During the 10 weeks of studying and working, you will:
● learn practical tools of setting up and developing a business from leading business consultants and IT experts
● get personal advice from IT experts working at HTP resident-companies and partners of HTP business incubator
● understand where to promote your business and what pitfalls to watch out
● get the opportunity to work on your projects in the co-working space of the HTP business incubator using the advantages of its unique creative atmosphere and intensive networking.
Our "graduates" leave with a clear understanding of how to build up a team, create an effective business strategy and make a presentation that will attract investors. The course is the last step needed to set up your own company!
The course lasts10 weeks. The workshops and seminars will be held in the evening. The participation is FREE.
To participate, please fill in the application form and describe your project.