Aibion Technologies develops a joint laboratory with the Belarusian State Medical University
27 January 2021
A Hi-Tech Park AI startup and the Belarusian State Medical University are developing a joint laboratory for the analysis of medical images. The laboratory was created by Aibion Technologies and the Department of Pathological Anatomy of the BSMU in 2020. The combination of medical expertise and information technologies resulted in HistoCloud, a digital histology platform that is gradually being tested in Belarusian medical institutions.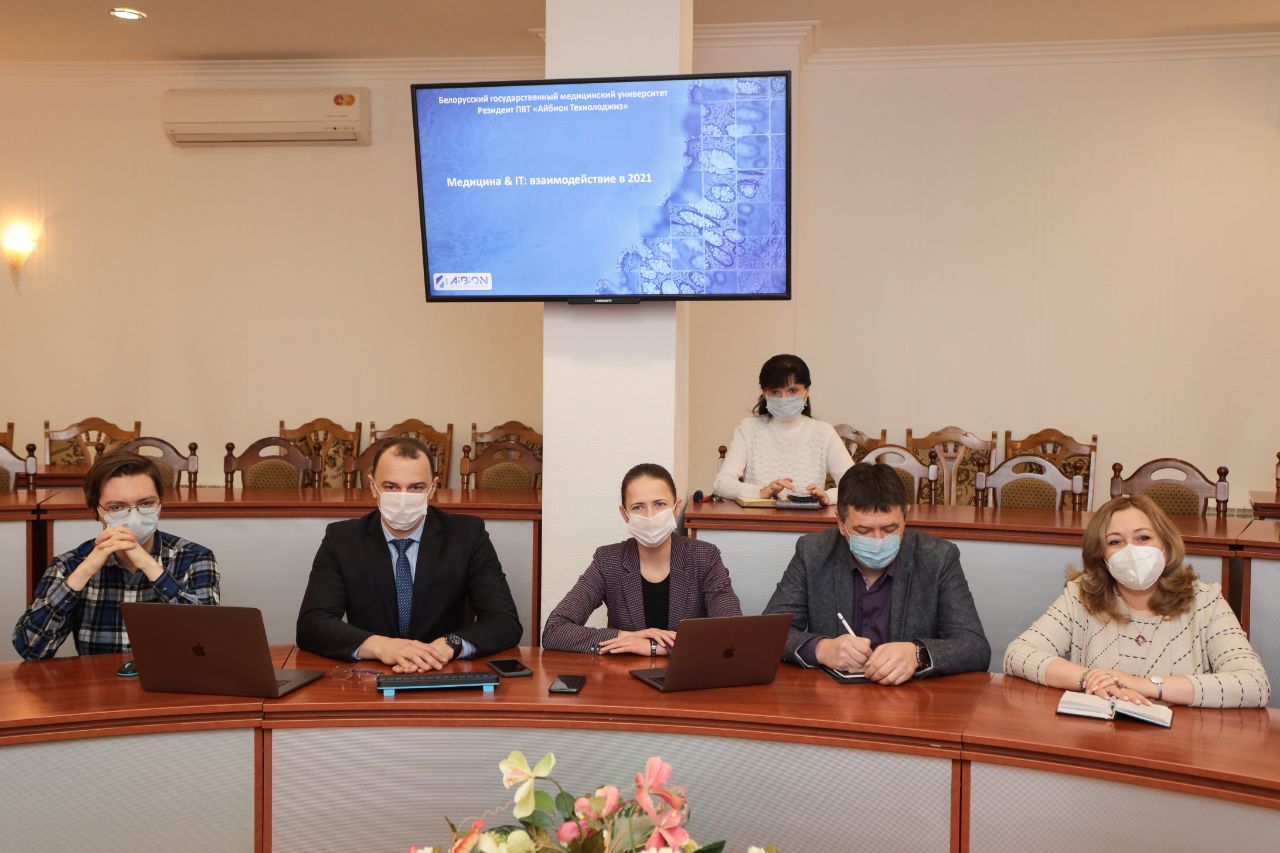 "With the support of the Department of Pathological Anatomy of the BSMU, we managed to make a pilot launch of HistoCloud at the Minsk Scientific and Practical Center for Surgery, Transplantology and Hematology. Moreover we developed and launched COVID-register, powered by HistoCloud. Our joint project is a long-term one. We plan to work not only with clinics, but also with doctors, as well as to introduce the developed software products into the educational process," said Roman Gromov, co-founder of Aibion Technologies.
Currently, the Department of Pathological Anatomy is conducting an advanced training course "Biopsy Diagnosis of Kidney Diseases" for pathologists using the HistoCloud platform.
The intention to continue working on research and scientific-practical projects was strengthened by signing a memorandum of cooperation between Aibion Technologies and BSMU in 2021. Included are the plans to offer BSMU students new specialties combining medicine and IT.
Aibion Technologies LLC is a resident of the Hi-Tech Park. The company is working on analyzing digital images of histopathology specimens using computer vision and machine learning technologies, which is necessary for medical decision making in the diagnosis of diseases.