Export, new jobs and budget contributions continue to grow in Нi-Tech Park
2 December 2021
Hi-Tech Park reports third quarter of 2021 to result with a $764 million export value. This is a $160 million increase compared to the same period last year.
For the nine months of 2021 HTP demonstrated the 25% gain, exceeding $ 2,3 billion, which is one third (over 30%) of the total export of services in Belarus. Last year the Hi-Tech Park export hit the $ 2,7 billion mark.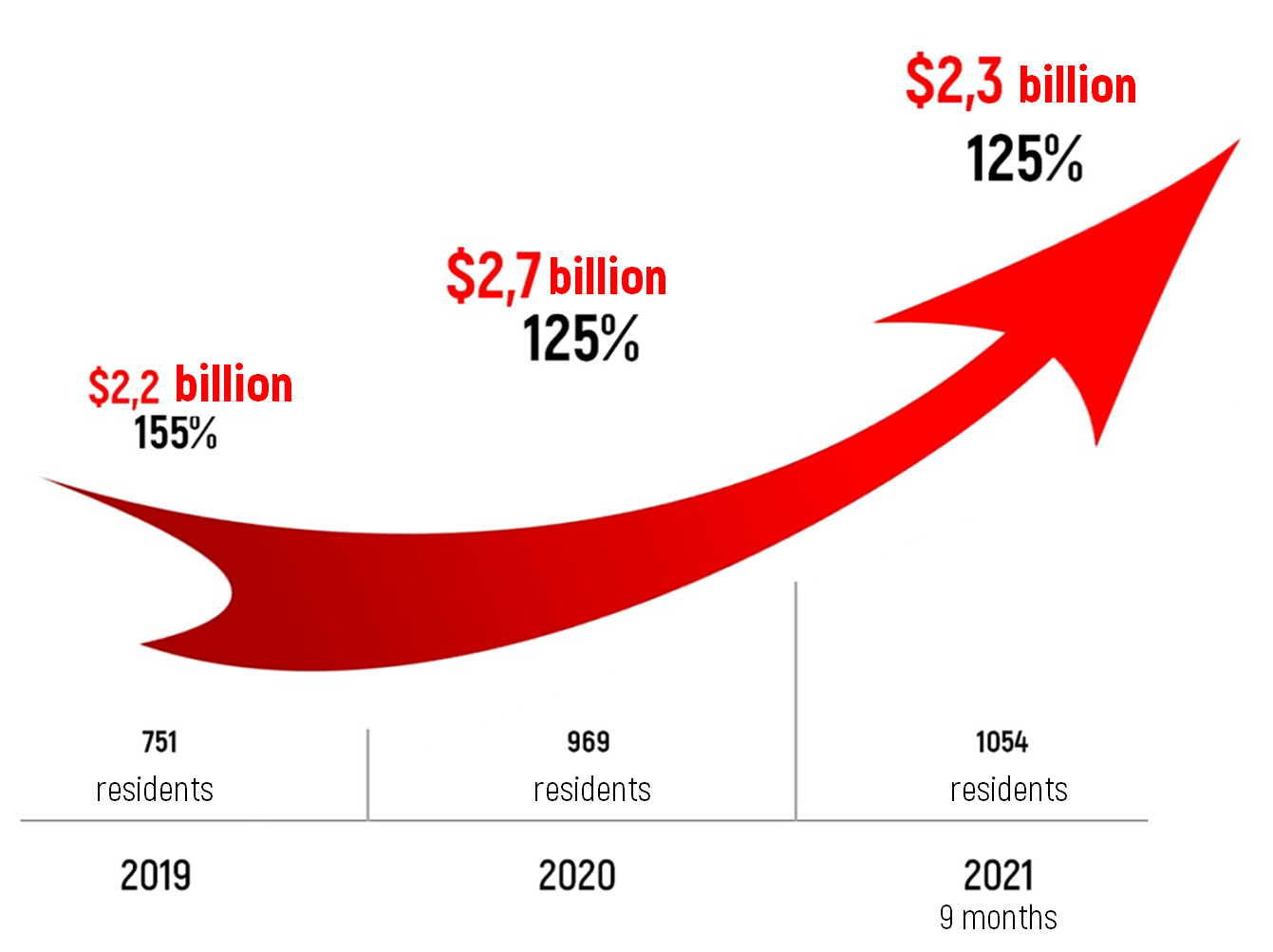 The TOP 5 Hi-Tech Park service-consumer countries include the United States, Cyprus, Great Britain, Ireland and Russia.

Hi-Tech Park remains among the leading tax payers to the national budget: for the nine months of 2021 HTP residents paid more than $200 million taxes with a growth rate of 83,5%.
In 2021 Hi-Tech Park created 8,960 new jobs. Today the HTP companies employ more than 76 thousand people.