Belarusians on top of global developers in 2023
12 January 2023
The USA analytical agency data.ai (formerly App Annie) has published another report on the state of the mobile market. The rating State of Mobile 2023 presents nine categories of mobile applications: games, finance, retail, streaming services, social media, food and drinks, travel, health and sports. The Belarusians are still in the lead.
For instance, the Count Masters hypercasual project of the Hi-Tech Park resident company FreePlay in 2022 entered the top 10 by downloads not only in the US and the UK, as in the previous year, but also in Germany, Spain, Italy, France and Japan.
The Belarussian-born women's health app developed by Flo Health ranked 6th in terms of global downloads and moved on step up by user expenditures and now in 5th place.
SayGames, a company with Belarusian roots, continues to lead the companies with the highest number of downloads. In the year-end 2022, it is №5 in the rating.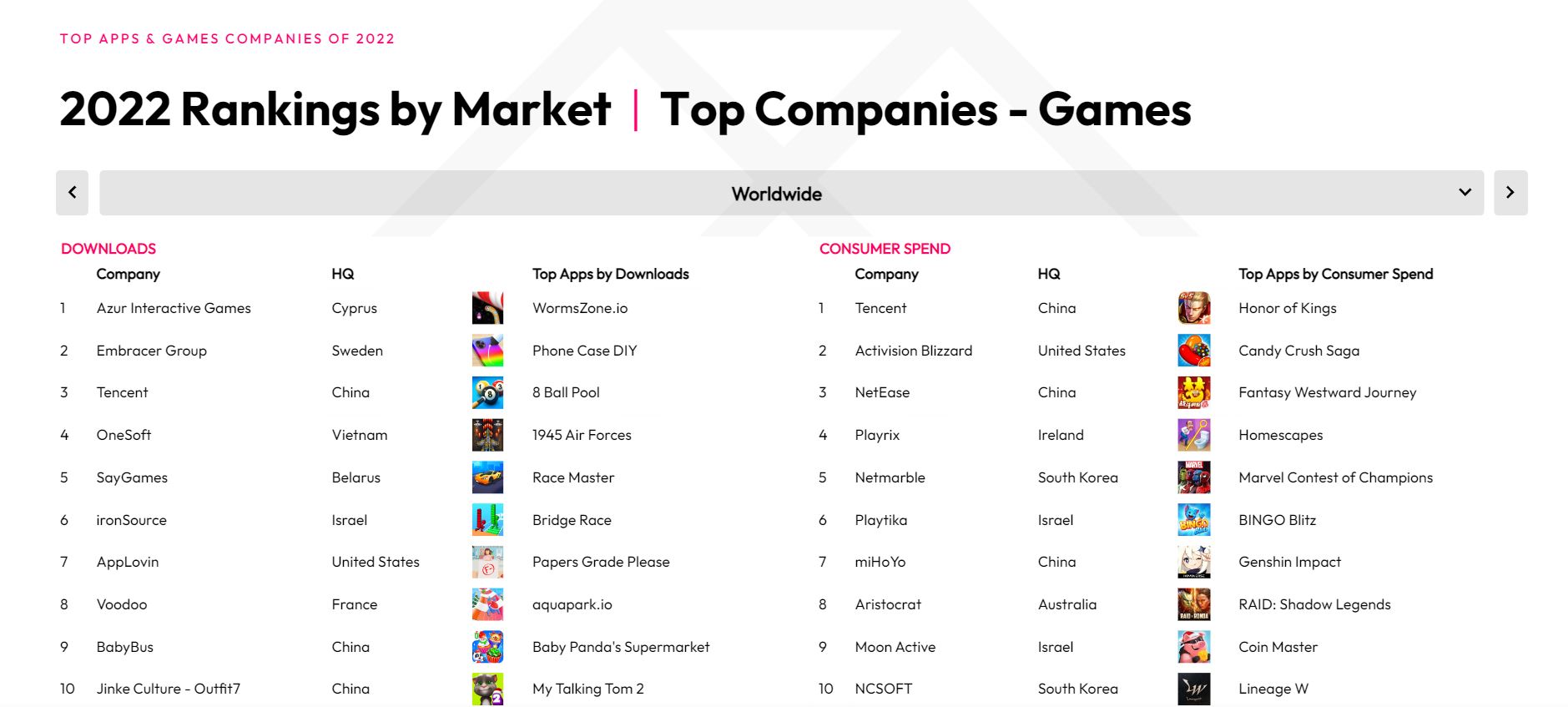 Having analyzed global trends, the agency notes that the number of new app downloads increased by 11% - to 255 billion. The average time users spend in applications increased by 3%. It comprised about five hours a day. User spending on apps in 2022 decreased by 2% and amounted to $167 billion.