Interview

Director General of UNIDO
"The Belarus Hi-Tech Park could serve to showcase to other countries how to promote the ICT sector...".
Read more
Press
Belarus has been a high-tech magnet since Soviet times. Minsk was one of the Communist bloc's computer-science capitals, and local universities still turn out 4,000 information technology grads every year ...
BusinessWeek
Quick Facts
91.9% of the software produced in the Park account for exports. 49.1% account for the European countries, 44% – for the USA and Canada, 4,1% – for Russia and CIS countries.
Projects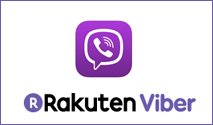 Viber is one of the top five most downloaded messaging apps with over 850 million users.
Developed by Viber Media