Interview

PAVEL BETSIS
Cisco Managing Director for CIS and Georgia
"... the project is obviously successful, it's the envy of CIS and other countries"
Read more
Press
"Hi-Tech Park in Belarus is a growing hub for both regional and international software"
fDi Intelligence
Quick Facts
91.9% of the software produced in the Park account for exports. 49.1% account for the European countries, 44% – for the USA and Canada, 4,1% – for Russia and CIS countries.
Projects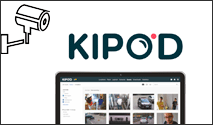 Developed by Synesis Ltd.