Interview

JULIEN CODORNIOU
Director, Platform Partnerships, Facebook
"Look at Wargaming, the most profitable gaming company of all time, it`s based in Minsk. You would not expect that."
Press
"Belarus cracks the code for IT success"
fDi Intelligence
Quick Facts
91.9% of the software produced in the Park account for exports. 49.1% account for the European countries, 44% – for the USA and Canada, 4,1% – for Russia and CIS countries.
Projects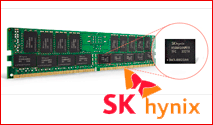 R&D subsidiary of
SK hynix
one of the world's best memory semiconductor solution company.